Alan Lang, Director of Bands
Alan Lang is currently teaching his seventeenth year at Lamar High School. He became a Lamar fine arts staff member in the fall of 2005 after teaching at Lindsay High School in Oklahoma for four years. Mr. Lang is a graduate of the University of Oklahoma, with a bachelor's degree in instrumental music education. During his college years, he was a member of the 1998 Phantom Regiment Drum & Bugle Corps where he studied with professional trumpeter Peter Bond of the NYC Metropolitan Opera Orchestra. Alan also performed in the jazz band, symphonic bands, marching band, and choir while attending OU. Mr. Lang has worked as a Drum Corps International instructor (Pioneer 2003-2006, Revolution 2008-2011) as visual caption head.
In the fall of 2012, Mr. Lang took over as director of bands at Lamar. He is currently the director of the Wind Symphony, The Pride of Lamar Marching Band, Freshman Band, and co-conductor of the Symphony Orchestra. During his tenure at Lamar he has taught International Baccalaureate Music (IB), jazz band, symphonic band, and concert band. Under Mr. Lang's direction, the marching band has earned consistent division 1 ratings and advanced to the UIL Area Marching Contest three times. From 2012-2014 Mr. Lang was the TMEA Region 5 Band Chair and organized the All-Region auditions, clinics and concerts. Under Mr. Lang's direction, the jazz band participated and/or competed in the Essentially Ellington jazz program during the 2005-2015 school years. As a director at Lamar, Mr. Lang has taken the band on trips, including, Crested Butte, Memphis, Orlando, Corpus Christi, Winter Park, South Padre, San Antonio, New York City, and Nashville.
Mr. Lang lives in Oak Cliff with his wife Shaneen and their three cats, Sebastian, Leeloo, and Banksy.
Zack Riley, Associate Director of Bands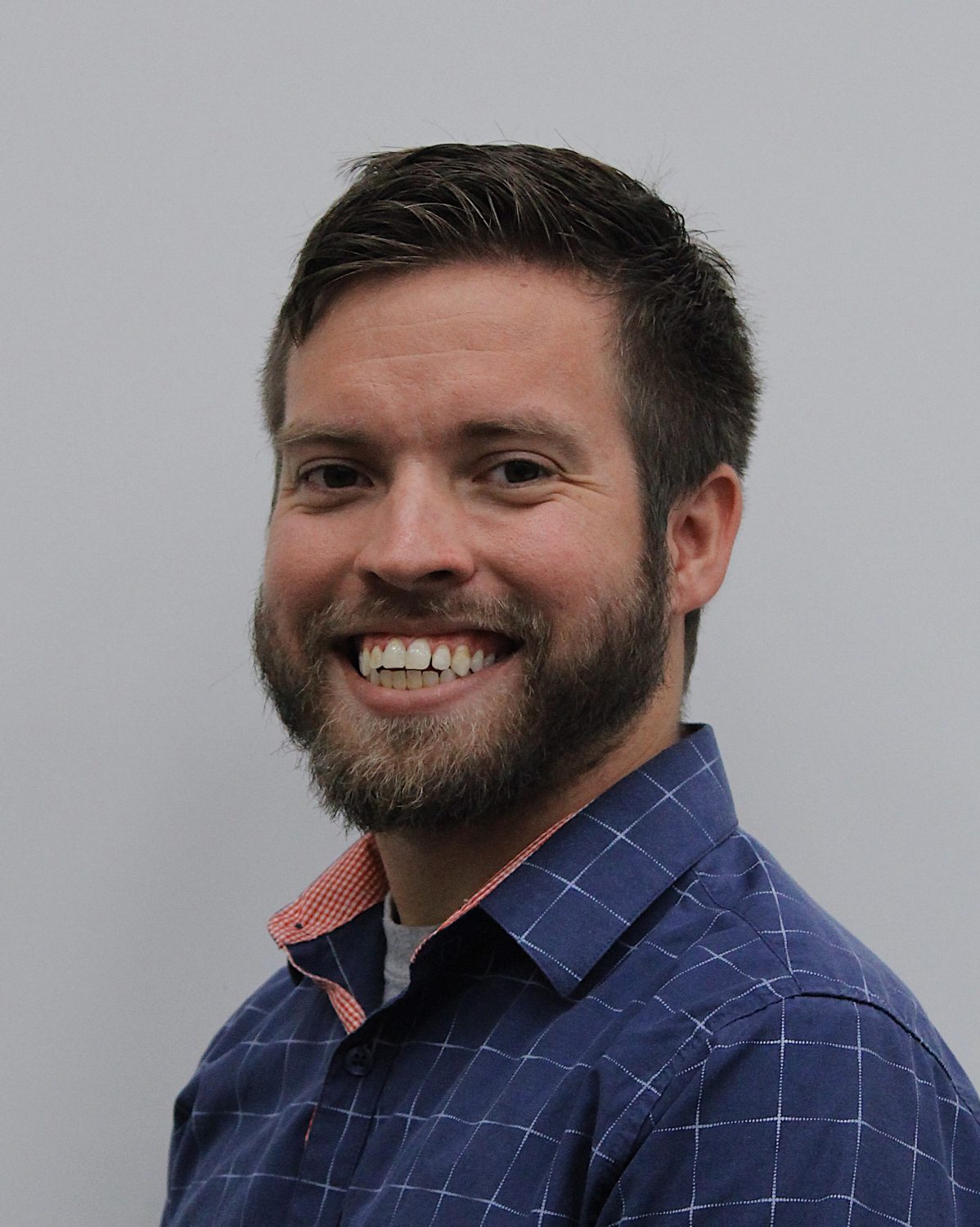 Zack Riley is in his fifth year of teaching here at Lamar High School. He graduated in the 2018 with a degree in Music Education from the prestigious College of Music at the University of North Texas. In his time at North Texas, Mr. Riley studied under the baton of Dr. Nicholas Williams, Professor Dennis Fisher, and under the tutelage of Horn professor Dr. William Scharnberg. Zack also performed in the Concert Band, Wind Ensemble and the "Best Band in the Land, and best Drumline in College Football", the "GREEEEEEEEEN BRIGADE!" where he had the privilege of becoming a section leader, and Field Technician for the ensemble. During his college years, he was a member of the Crossmen Drum & Bugle Corps in 2013 and 2014. Mr. Riley has also been an instructor in Drum Corps International as a visual instructor with the Crossmen Drum & Bugle Corps (2015) and currently resides on the visual educational team with the Guardians Drum & Bugle Corps (2017-present).
After spending four years at Lamar as a marching technician for the Pride of Lamar, Mr. Riley was promoted to a full-time director. He is the director of the Symphonic Band, Viking Jazz Orchestra, Viking Jazz Ensemble, co-directs the Freshman band, and teaches the Woodwind Techniques class.
Zack is a graduate of Lamar High School, Class of 2011.
Mr. Riley resides in Fort Worth, loves buffalo wings, video games, fantasy football and hockey (Go Stars!). He is heavily supported by all his family, including his parents Kevin & Susan, brother and sister, Michael & Stephanie, and his wonderful wife Ashleigh.
"I am extremely humbled and excited to give back to the program that first taught me the passion for music and where I learned I wanted to be an educator. I was raised a Viking, and I always will be a Viking! VFND!"
Kolby Kelly, Percussion Director
Kolby Kelly is the Percussion Director at Lamar High School in Arlington ISD where he coordinates all percussion activities in the Lamar Cluster. His responsibilities include instructing the drumline, teaching middle school percussion classes, conducting percussion ensembles, and coordinating full cluster percussion concerts.
Mr. Kelly graduated from the University of Oklahoma in the fall of 2014. While enrolled in school Mr. Kelly had the pleasure of performing in many ensembles, including the Pride of Oklahoma, the University of Oklahoma Basketball Band, the Wind Symphony, the Percussion Orchestra, the OU Steel Band, as well as many other ensembles.
Before coming to Lamar, Mr. Kelly served as the Assistant Percussion Director at Liberty High School for two years. He helped oversee all percussion activities for grades 6-12. Under his guidance, the percussion gained recognition in various drumline contests and at UIL/TMEA events. While working at Liberty High School Mr. Kelly also maintained a private lesson studio of 40+ students who consistently achieved superior ratings at Solo and Ensemble contests. Mr. Kelly has also worked with Berkner High School, Boswell High School and Norman North High School. From teaching private lessons to teaching full percussion ensembles and drumlines, Mr. Kelly developed a strong passion for teaching music.
Mr. Kelly has also taught many independent percussion organizations. In the summer of 2015 Mr. Kelly was the Front Ensemble Coordinator for the Guardians Drum and Bugle Corps. Mr. Kelly also taught the Vigilantes Indoor Percussion Front Ensemble in 2015 and again in 2018.
Mr. Kelly has had many wonderful performance opportunities during his career including performing with the Crossmen Drum and Bugle Corps, the Revolution Drum and Bugle Corps, the Madison Scouts Drum and Bugle Corps, Surround Sound Indoor Percussion, and Vigilantes Indoor Percussion. He has also performed percussion ensembles in many different countries with the Network Percussion Ensemble including England, France, Italy, Austria, Switzerland, Germany, Australia and Spain.
Mr. Kelly lives in Arlington with his wife Rachel and their dog Lola.
Midori Eng, Colorguard Director
Originally from Memphis Tennessee, Midori began dancing at the age of three to which she continued into her journey in the Marching Arts and Color Guard community. After performing in both BOA and WGI during her four years at Cordova High School, she went on to perform in DCI and WGI on the world class stage with Phantom Regiment (2008-2011), Capella Independent (2008-2010), and Onyx (2011-2014). These performance roles afforded her the opportunity to study dance with a wide range of choreographers that incorporate contemporary ballet and modern movement techniques into the Color Guard idiom — including Michael James, Kate Jablonski, Mikey Perkins, Vincent Thomas and Derrick Stratton. Upon moving to Chicago, Midori studied visual communication at Columbia College of Chicago while furthering her dance practice at the Joel Hall studio. In addition to her time as a performing member in the Color Guard Arts, Midori also sought additional dance practice and performance opportunities including America's Got Talent (2013) and Phoenix Project Summer Intensive (2014). Midori's teaching experiences began in 2009 and currently span a which range of BOA, DCI, and WGI groups across the country including Phantom Regiment (IL), Medley WG (MI), Hardin Valley Academy (TN), East Central HS (IN), Bri'A (TX), Lincoln Way Community (IL), Flower Mound (TX), and most recently Lamar HS (TX). Currently Midori resides in Arlington Texas where she designs for Brad Cecil & Associates and teaches at Lamar High School.