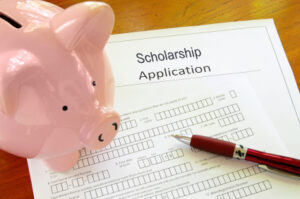 The Lamar Band Booster Club (LBBC) oversees the awarding of several scholarships each year to graduating seniors. Below you will find a brief description of each scholarship offered and the criteria used to select the recipient.
The LBBC, selects a group of non-senior parent volunteers for the scholarship recommendation committee. The committee will then submit their recommendations to the directors for final selections. ALL SCHOLARSHIP APPLICATIONS SHOULD BE PLACED IN A LARGE ENVELOPE, ADDRESSED TO THE LBBC SCHOLARSHIP COMMITTEE, WITH THE NAME OF THE SCHOLARSHIP INCLUDED AND TURNED IN TO MR. LANG BY MAY 1, 2023.
Students may apply for as many scholarships as desired. Final approval for each scholarship is contingent upon the completion of high school requirements prior to September of the current year and acceptance to an accredited college or university as a full-time student beginning with the fall semester.
Scholarship funds will be given only after the treasurer of the LBBC receives proof of enrollment in the student's selected school for the fall semester. If the student does not meet these requirements, all rights to the scholarship will be relinquished and the funds will remain in the scholarship fund.
The following scholarships are offered:
Lamar Band Booster Club Scholarships $500.00
The number of scholarships varies according to funds available for disbursement. Awarded to graduating senior who has participated in the instrumental program and maintained satisfactory grades. Based on participation in the instrumental program and contributions to the instrumental program.
Nathan Bennett Memorial Scholarship $500.00
Awarded to one graduating student who has participated in the instrumental program and who best exemplifies Nathan Bennett's example of willingness to give of his or her time through volunteering with cheerful, caring and helpful attitudes towards others. Based on service to instrumental program and community service.
Nathan Bennett Memorial Scholarship 2022-2023
Steve Musser Scholarship $500
Awarded to a graduating senior who has participated in the band and who plans to be a music or music education major in college. Based on musicianship, citizenship, merit and need
LHS Class of 1975 Outstanding Musician Scholarship – $500
Awarded to a graduating senior who has participated in the band and who plans to be a music or music education major in college. Based on musicianship and Director's decision